Pee Wee's Big Adventure (1985, 35mm) | Tim Burton [2pm]
Saturday, November 9, 2019 - 2:00pm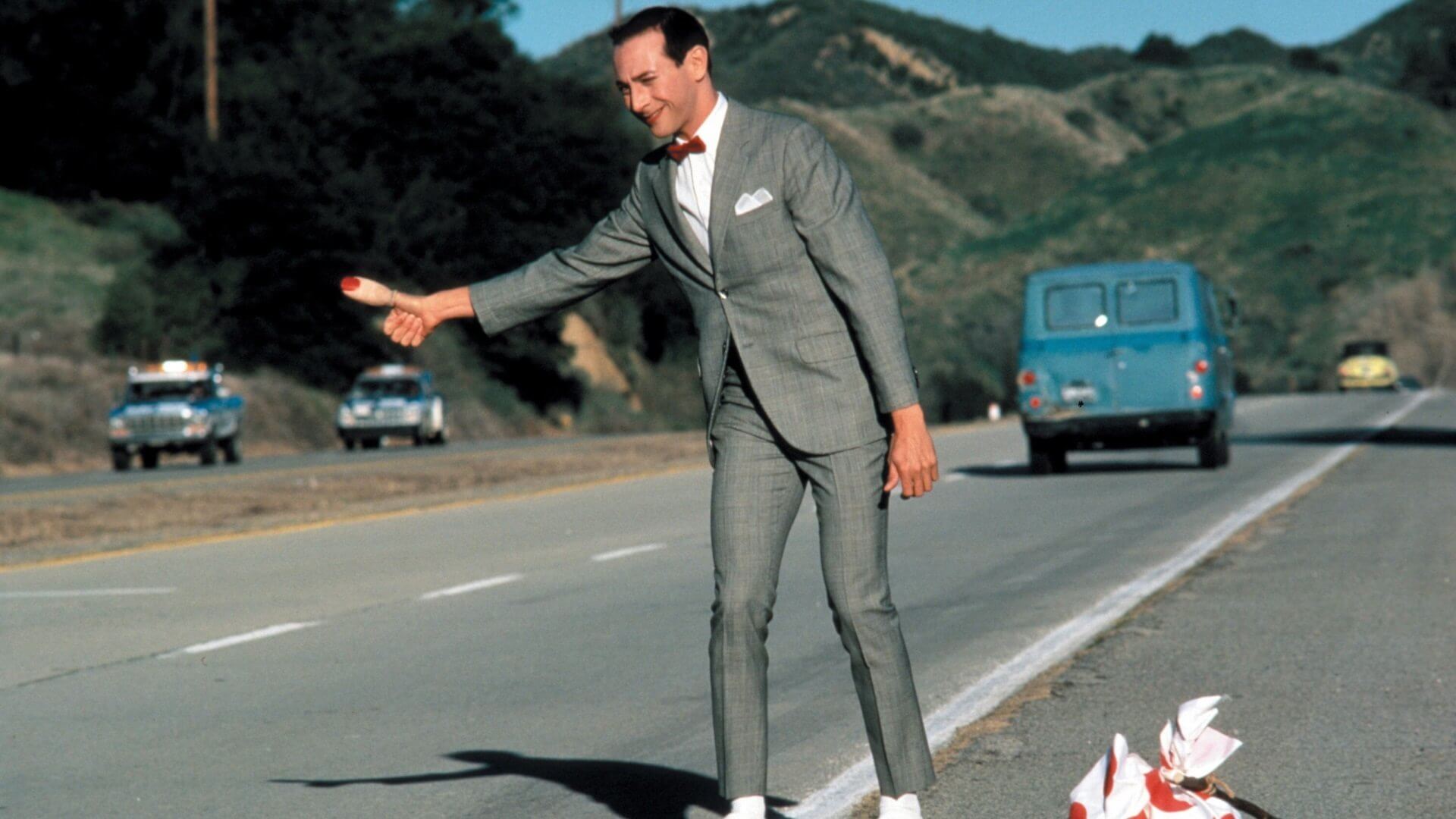 Pee-wee's Big Adventure
(Tim Burton, 1985, 91 min, USA, Color, 35mm)
A film about one man-child's search for his stolen red bicycle leads to a series of mystifying encounters with ghost truckers, fortune tellers, rowdy bikers, and giant tourist-trap dinosaurs - culminating in a last stand at the Alamo. Paul Reubens' sweetly eccentric Pee-wee makes his screen debut here, in Tim Burton's first film.
"Everything about Pee-wee's Big Adventure, from its toy-box colors to its superb, hyperanimated Danny Elfman score to the butch-waxed hairdo and wooden-puppet walk of its star and mastermind, Pee-wee Herman, is pure pleasure." - Stephanie Zacharek, Salon
Sponsored by the Program in the Arts of the Moving Image (AMI).
---
[Download PDF flyer] [Share on Facebook] [+ Add to Google Calendar] [+ Export to Calendar (Outlook)]
Screen/Society screenings are free and open to the public.
Parking Info:  https://artscenter.duke.edu/parking/
Rubenstein Arts Center, Film Theater