Screen/Society--Dinner and a Movie series--"Half of a Yellow Sun"
Thursday, July 24, 2014 -

3:00pm

to

5:00pm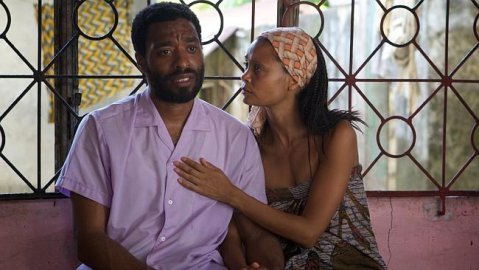 Film Screening:
Half of a Yellow Sun
(Biyi Bandele, 2013, 111 min, Nigeria, in English, Color, Blu-Ray)
 
Presented in conjunction with the Class of 2018 Summer Reading selection, Americanah, written by Chimamanda Ngozi Adichie.
 
A sweeping romantic drama set against the backdrop of the Nigerian civil war, Half of a Yellow Sun was adapted from the novel of the same name by Chimamanda Ngozi Adichie. The story follows the sisters Olanna and Kaneine and their lovers on a powerful and intensely emotional journey. Preoccupied by their romantic entanglements and a betrayal between the sisters, the events of their lives seem to loom larger than politics. However, they become caught up in the events of the civil war, in which the lgbo people fought an impassioned struggle to establish Biafra as an independent republic, ending in chilling violence that shocked the entire world. Stars Chiwetel Ejiofor and Thandie Newton.
The museum cafe opens for dinner at 5 PM on Thursdays. Enjoy ample parking, time to cool off, cafe dinner specials and reserved seating. Cafe reservations can be made online at nasher.duke.edu or by calling 919-684-6032. The lecture hall will open for seating at 6:30 PM. The film begins at 7 PM. 
 
Cost: Free and Open to the Public
Sponsors: The Nasher Museum of Art and the Program in the Arts of the Moving Image (AMI)
Nasher Museum of Art Auditorium