Screen/Society--Reel Global Cities Film Series--"The Battle for Johannesburg"
Monday, September 29, 2014 -

3:00pm

to

4:15pm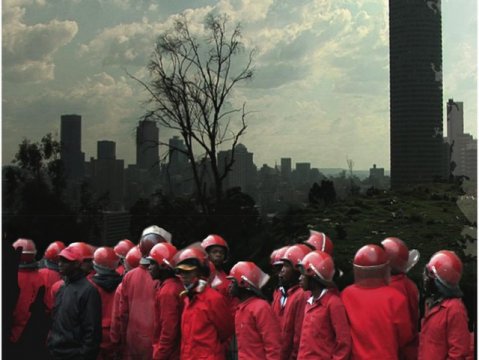 FILM SCREENING:
The Battle for Johannesburg
(Rehad Desai, 2010, 71 min, South Africa, English, Color, Digital)
-- Introduced by Prof. Anne-Maria Makhulu (Cultural Anthropology/AAAS)
In the run-up to the 2010 World Cup, the long-running struggle for control of central Jozi intensified. But, as this film demonstrates, ambitious urban renewal projects aimed at transforming the mean streets into a "World Class city" haven't made much headway against endemic crime, and a burgeoning population of poor migrants occupying crumbling tenements. Desai turns investigative reporter as he exposes the brutality of evictions, police raids and self-appointed landlords, the appalling living conditions of the residents, and the lofty ambitions of property developers hoping to transform derelict buildings into islands of security and comfort among the deprivation and decay. What he discovers is that the battle for Jozi is less about development than an attack on the poorest of society.
    [ click here to visit the Rethinking Global Cities website ]
Cost: Free and Open to the Public
Sponsors: The Program in the Arts of the Moving Image (AMI), the Asian/Pacific Studies Institute (APSI), the Council for European Studies (CES), the Center for Latin American and Caribbean Studies (CLACS), the Duke University Center for International Studies (DUCIS), the Duke Islamic Studies Center (DISC), the Duke University Middle East Studies Center (DUMESC), and the Andrew W. Mellon Foundation "Partnership in a Global Age".
Bryan Center Griffith Film Theater