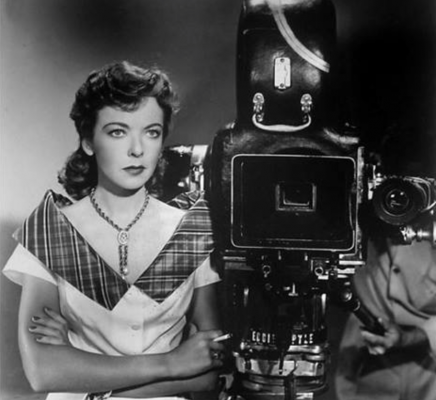 Retrospective Film Series:
IDA LUPINO 101
February 17 - February 25, 2019
[ Download PDF series flyer ]
Jokingly self-described as the "poor man's Bette Davis," London-born Ida Lupino (1918-1995) struck a keen balance between her Hollywood acting career- working with the likes of Raoul Walsh and Humphrey Bogart, among others – and her desire to get behind the camera. Suspended from an acting contract with Warner Bros, Lupino founded The Filmakers (sic), a pioneering independent production and distribution company that allowed her to take uncompromising approaches to taboo subject matter. Lupino is exceptional as the only woman to have directed a visible body of films in the male-dominated Hollywood of the 1950s. While she would work on both sides of the camera for the rest of her life, the films she made in the '50s cemented her reputation as a trailblazing radical and undisputed master filmmaker.
"I see myself, in the years ahead, directing or producing or both. I see myself developing new talent, which would be furiously interesting for me. For I love talent. Love to watch it. Love to help it. Am more genuinely interested in the talent of others than I am in my own." —Ida Lupino (1945)
Sun Feb 17 @ 7pm
The Hitch-Hiker
(Ida Lupino, 1953, 71 min, USA, English and Spanish, B&W, 35mm)
Businessmen Edmond O'Brien and Frank Lovejoy see their vacation go to hell when they pick up the wrong guy: psychopath William Talman. This film was Ida's personal favorite; exquisitely tense from the very first frame. -35mm archival print courtesy of Library of Congress
Thu Feb 21 @ 7pm
The Bigamist
(Ida Lupino, 1953, 80 min, USA, English, B&W, DCP)
Childless couple Joan Fontaine and Edmond O'Brien want to adopt, but investigator turns up something interesting about O'Brien: second wife Lupino. Too hot for original distributor RKO, Lupino and company self-distributed. New 4k restoration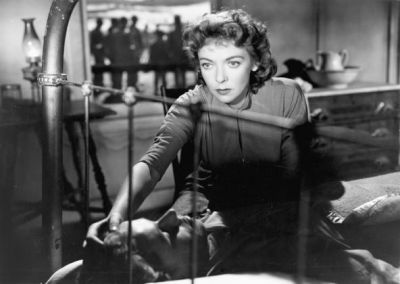 Mon Feb 25 @ 7pm
On Dangerous Ground
(Nicholas Ray & Ida Lupino [uncredited], 1951, 82 min, USA, English, B&W, 35mm)
Sadistic detective Robert Ryan is sent upstate and joins a manhunt for a local killer through a desolate snowy landscape. But while searching with the victim's embittered father Ward Bond, he finds hope in a remote cottage inhabited by blind, selfless Ida Lupino (who co-directed while Ray was ill off set). A poignant study of loneliness and perhaps the greatest snow-bound film noir.